Too Big for the Industry


A TEENAGE beauty has blasted fashion bosses who claim she is "too fat" to model — despite medics classing her as underweight.

Slim blonde Agnes Victoria Hedengård, 19, said she was snubbed by ruthless industry chiefs for having a big bum and thighs.

But 5ft 11ins Agnes, from Arvika, Sweden, has a Body Mass Index (BMI) of 17.5 and tips the scales at eight-and-a-half stone. (...)
She told her online followers: "I don't get any more jobs since the industry thinks I am too big.

"I have been in contact with big agencies and clients that really want to work with me, but as soon as they get hold of my measurements it's a whole different story.

"They are like 'no, she's too big. She needs to get in better shape'.

"The purpose of this video is to show everyone that a big part of the model industry thinks you should not look like this. It's absurd and I hate it." (...)

It is not the first time catwalk bosses have been blasted for bullying young girls.

Last year, Australian fashion magazine Famous claimed Kim Kardashian's half-sister Kendall Jenner was apparently "too fat" for the catwalk.

In April, France made it a crime to employ dangerously skinny women as catwalk models.

Meghan Taylor, "I'm all about that bass"

"Beautiful", Glee
Pretty Little Liars Pilot Beginning
Tome 1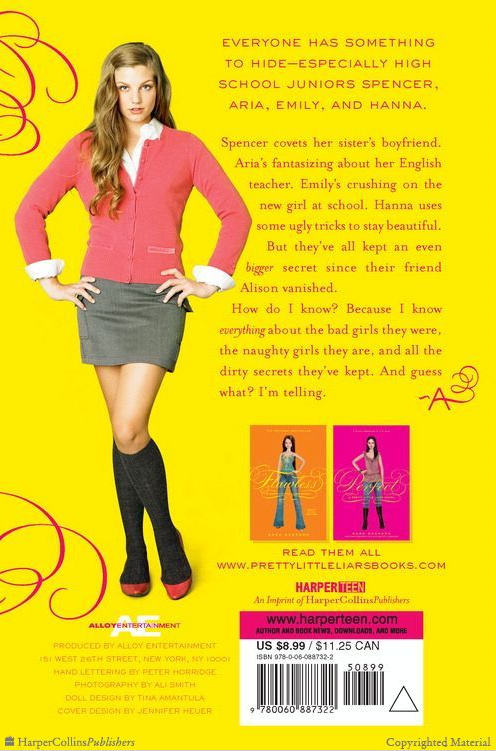 Tome 2

Ashley Benson Confesses She Cried for 30 Minutes After Being Told She Was "Too Fat" for a Role: "I'm a Size 2!" (= 36 en taille française)

Ashley Benson is all too familiar with the pressure to be thin in Hollywood.

In fact, as the Pretty Little Liars star reveals in Ocean Drive's January issue, she was recently deemed "too fat" for a role. "I'm a size 2! I cried for 30 minutes, but then you have to let it roll off your shoulders or it could cause a serious eating disorder. A lot of people in this industry hear they need to lose weight more times than they should. It does make you stronger, though," she says. "Because if you let that affect you, you can't be in this industry—you'd go crazy."

Many viewers aspire to look like Benson and her Pretty Little Liars character, Hanna Marin, but she wants fans to know that the photos they see in magazines and in advertisements are often airbrushed. "I saw photos from a shoot of myself just the other day and thought, 'What the hell? That doesn't even look like me!' I was so disappointed," the 26-year-old actress confesses. "I hate to think that girls are like, 'She's so skinny! Her skin is so perfect!' I have pimples just like they do." To prove her realness, she once posted a selfie with zit cream on her face. Why do such a thing? "Because I wanted to show people I'm not perfect," she says. "No one is."
School Uniforms

Ulka : my school uniform in India

(

Ulka (India) A1)
Sam : a school uniform. Why ?

(
Jenny : Why I hated my school uniform

(
Jane : for or against school uniforms ?

(

Jane, an English woman living in France

) B1)
Jane : my school uniform

(

Jane, an English woman living in France

) B1)

Et soigner son corps
Don't waste your life!